Laurie Cook, Principal
Laurie is the founder and principal of Soaring Diva, LLC. She and her team of trusted partners offer a variety of marketing services to clients under the umbrellas of Wordsmith Diva and Wheelhouse Marketing Group.
Laurie has more than twenty years of marketing, account management, technology, and operational experience in a wide variety of industries. During her ten years in the logistics industry, she authored hundreds of business and technical documents and implemented solutions for dozens of complex client programs and development initiatives, including e-commerce websites, system integrations, and industry-specific applications. As an early pioneer in the implementation of automated sales and catering systems for the hospitality industry, Laurie worked with a wide range of resorts, hotels and executive conference centers. She partnered with the industry's premier software provider to co-develop a national database system for properties to share data and business opportunities, the first system of its kind in the industry.
Laurie chairs the Woodinville Chamber of Commerce and the Visit Woodinville Tourism Marketing Committee. She is a member of the Celebrate Woodinville marketing team and she shares her passion for the Washington wine industry through her partnerships with Woodinville Wine Country, Butler Seattle, and Brian Carter Cellars.
Pursuing her love of music, Laurie is a vocalist and entertainer, singing Lead in the "Sisters in Harmony" ladies barbershop quartet, and as a soloist through her  business, "Joyful Music Diva."
Laurie is equally comfortable as a client advocate, marketing strategist, editor, project manager, or wine diva! She believes that trusted client and partner relationships are the most essential assets of her business.
Wordsmith Diva Associates
Richard Duval, Marketing and Media Consultant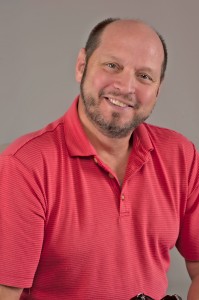 In 25 years of marketing and communications activities – predominantly for technology companies – Rick has produced national and vertical public relations campaigns working directly with editors and industry/stock analysts to gain and reinforce market share. Working with outside agencies and as part of an in-house team, he's developed direct response campaigns for sales teams, counseled senior management on crisis communication strategies, and served as a media spokesperson with almost daily contact with print and broadcast media. Rick holds a bachelor's degree in journalism from Washington State University, a master's degree in communications from the University of Washington, completed Northwestern's professional program on Integrated Marketing Communications, and FEMA's Advanced Public Information Officer course.
Rick is also a professional photographer. While his focus these days is primarily the wine industry, he also has produced images for Microsoft, Holland America Line, In Concert for Cancer, Scripps Medical, Inner Sea Discoveries, and Swedish Medical Center. His photographs can be found on note cards, galleries, and bookstores as well as in various art fairs and shows. His images are licensed for stock use exclusively by stock agent Danita Delimont.